Personal Trainer Profiles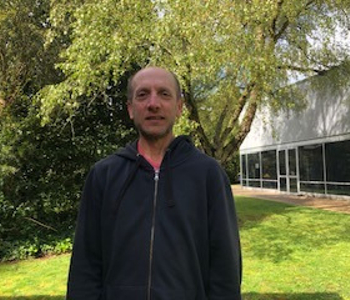 Denham
I have been working in the aquatics and Health & Fitness industry for approx 18 years. As a Personal Trainer i like to help the beginners in particular, to get started with their new lifestyles.
My easy going personality should put even the most anxious of starters at ease. Whether you are new or experienced, I can help you achieve your personal goals.
My passions include bashing out some rock or blues tones on guitar, I've been writing and playing music for over 30 years, surfing, fly fishing, camping and travel. This keeps my busy most weekends. I love the outdoor life!
Some extra qualifications include:
Boxing Level 1 and 2
Plyometrics
Sports Nutrition
Stroke Rehab
Miofascia Release (Foam Roller)
Bootcamp
Older Adults and teens/children
Aust Swim - swim and survive and towards competitive strokes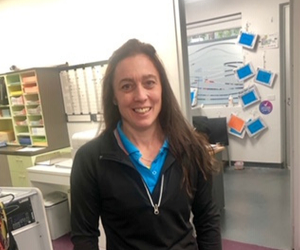 Di Bottrell
I am a Personal Trainer and also Group Fitness Instructor. I like to make my sessions varied and tailored to suit your needs.
I'm a personal trainer and group fitness instructor who loves working with people to transform lives. I adapt programs to meet your personal goals to what you want, which literally decides every single component of all the information I provide to you. I understand everybody is different therefore I don't have a steadfast rule approach for everyone.
I specialise in strength and conditioning training and I have a passion for Boxing.
I have a strong desire to help people with long term weight loss goals and maintaining their goals.
I am a stickler for good form and technique building.
I love the outdoors, keeping healthy, strong and fit. Prior to becoming a PT, I was a Chef for 20 years.
Strength and conditioning coach with ASCA (Australian Strength and Conditioning association).
Master Functional Trainer with FTI (Functional Training Institute). Anatomy, Screening, Mindset, Programming, Mobility, Power bags, Battle ropes, Kettle bells, Crankit straps.
Boxing accreditation with Australian Combat and Exercise.
Restore your Core, with In to You.
My group fitness classes are, Tabata, Older Adult/ Move to Improve, Boxing, Core & Stretch, Metafit and MetaPWR.
I make the magic happen for you.
Henry Yallah
With over 7 years experience in the industry, I enjoy coaching members to achieve their goals, through functional training.
I am also qualified in Core Strength and Stability, Circuit training and Strength and Conditioning. I am qualified to assist with musculoskeletal conditions ie. Arthritis and Osteoporosis. My goal is to give youo the tools you need to develop a healthy relationship with food and performance. Perform better, eat better, become better.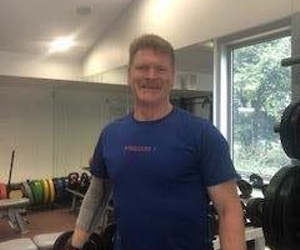 Les Hedger
With over 20 years experience in the industry, I am also a group fitness instructor.
I am passionate about health and fitness and have an extensive knowledge which I can incorprate into my PT sessions. I love the outdoors and like to work outside in my sessions wherever possible. I have qualifications in Boxing, TRX, Fitball, Strength and Conditioning and Older Adults.